Eat
Bookings for evening tables and Sunday lunch is recommended. Please call 01433 631 167.
Book now for your Christmas meal. 3 Courses £26, 5 Courses £32.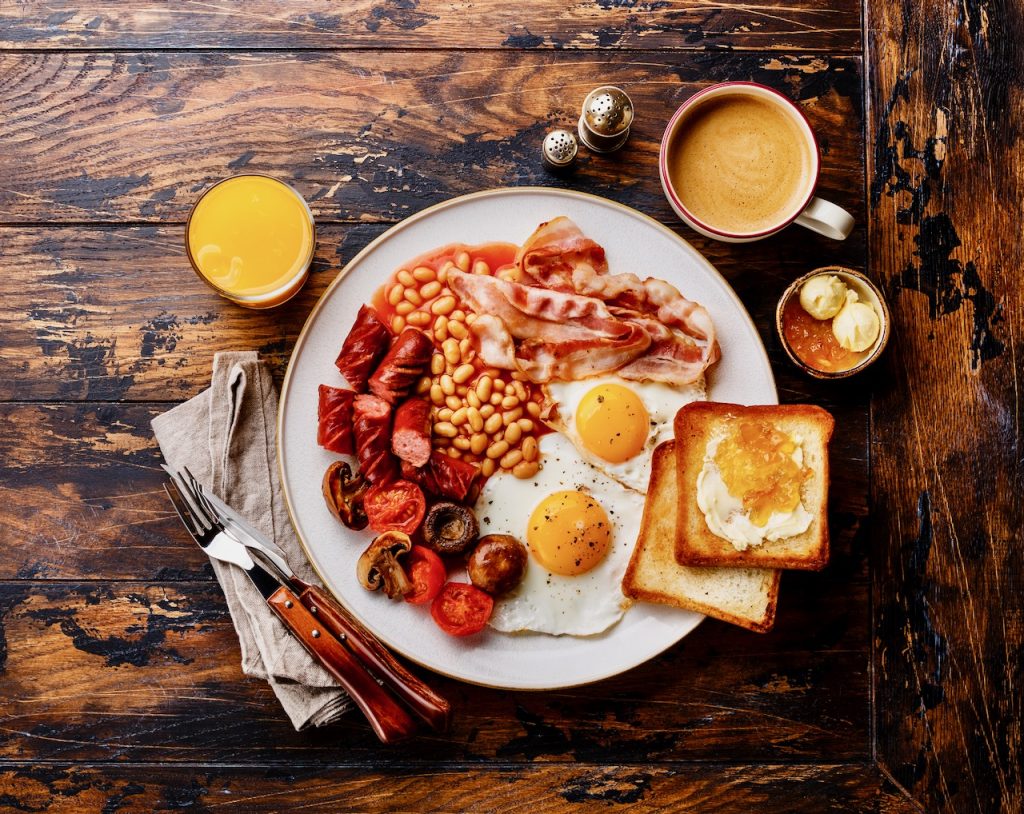 A day exploring the hills and valleys of the Peak district can be hungry work. We aim to set you off to a good start with a hearty english breakfast or fruit and cereals if you prefer a lighter option.
From Friday through to Sunday, breakfast is also available for those unlucky enough not to have spent the night with us!
We regularly change our menu and have specials on most evenings so don't have a menu printed here. Just drop us a line and we can give you a good idea of what you will be able to choose from.
Restaurant times:
Mondays (except Bank Holidays) 6pm – 7:30pm (Pub grub menu)
Tuesday 6pm – 7:30pm (Pub grub menu)
Wednesday 12pm -3pm & 5pm-8pm
Thursday 12pm – 3pm & 5pm- 8pm
Friday 8am – 8pm
Saturday 8am – 8pm
Sunday 8am – 5pm Residents only 6pm-7:30pm
If you are staying out all day, we can provide an outdoors packed lunch (no fiddly little biscuits you cannot unwrap with gloves on and no plastic bottles).
Returning from your adventures in the fresh air hungry, thirsty and with great tales to tell, we offer a range of seasonal locally sourced evening meals to help you refuel and a wide selection of drinks to aid relaxation!