Climb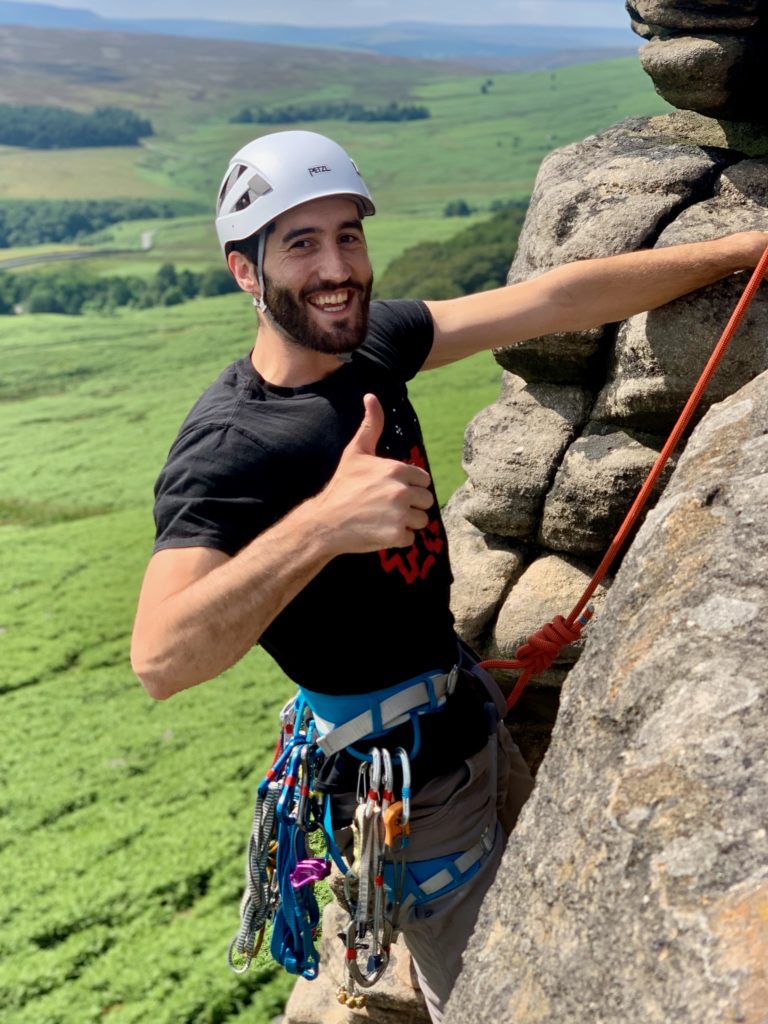 A rock climbers paradise.
Stanage, Burbage, Froggatt, Millstone the list goes on. Over twenty world class trad climbing crags and 10,000 routes lie within a ten minute drive of the Sir William hotel. If you arrive by train, Froggatt, Curbar, Lawrencefield, Millstone and Burbage are within walking distance.
For the sports climbers, horseshoe quarry, and the whole of the Stoney Middleton crags are under 3km away.
If you just want to swing by and check the weather, get some beta on the epic Joe Brown route you have your eye on or, just sup a coffee and read the magazines whilst the crag dries come on in.
If you are trying rock climbing for the first time you may want to look at the range of courses Beyond the Edge run. Their highly regarded courses start from the hotel, so the commute from the breakfast table is around ten seconds!
For those already skilled in the ways of the rock, we offer bouldering mat, rock shoe and guide book hire so you can travel light.
For groups of mates or clubs, we have a four bed en-suite room at very reasonable rates or you can hire the whole of the hotel for a truly memorable break.